232key references
Reviews & Awards
Customers' countries
Since we've started selling 232key Plus in April 2015, it has been bought by customers from 64 countries and territories: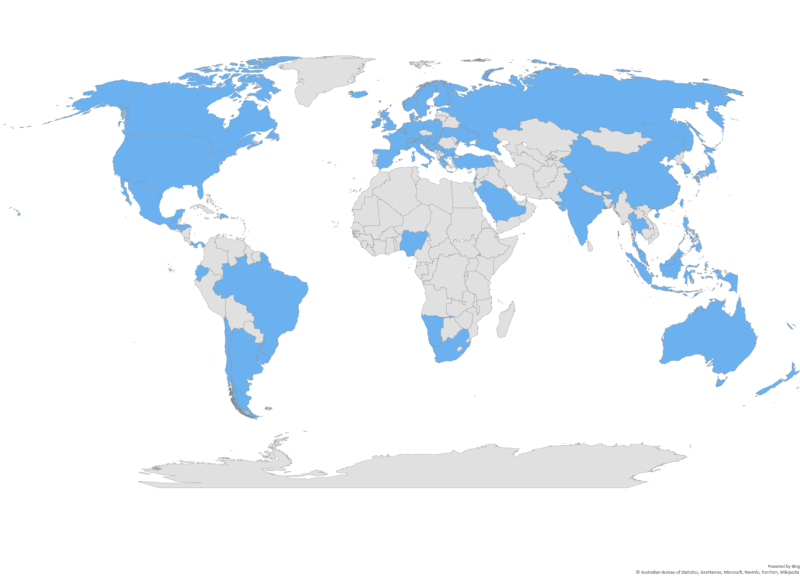 Customers using 232key Plus
Ademco CZ s.r.o.
AFRO Fluginstrumente GmbH
ALS Inspection
Arconic
Aussiebum
B.E.Solution Co.,Ltd.
Beef + Lamb New Zealand Genetics
Bjarne Jorgensen
Bosch Rexroth
Boston Scientific
Brian Landa
BRIGGS AND STRATTON
City of Hamilton
Comeau
Dymax O&C
Elliott Matsuura
Englewood LAB
Green Country Testing, Inc.
Hollingsworth LLC
Jabico Enterprises
Jabil Packaging Solutions
Jens Clos
Kicking Horse Coffee
Kühne + Nagel (AG & Co.) KG
Lapsley Ltd
Lawrence Paper Co.
Lion – Tooheys
LL&C
Midland Fund Raising
Northern Athletics
Optel group
Pillbox 38 UK Ltd
Quails' Gate Winery
Rentschler Biophama SE
Shamrock Seed Company
Splosna Bolnisnica Izola
St Antony's Jewellery Works
Staatliche Akademie der Bildenden Künste Stuttgart
SteelSummit Holdings
Todo Consolas S.L.
Trackvision
TVN Holdings Trust
University of Central Florida
Walter Weber
Xfinio LLC
Zimmer Biomet
Zimmer Warsaw Manufacturing Center
If you've purchased 232key Plus and would like to be listed on this page or if you'd like to have your listing removed or modified, please contact us.
New customers can also provide this data during checkout: